Telephone Assistance
01481 233370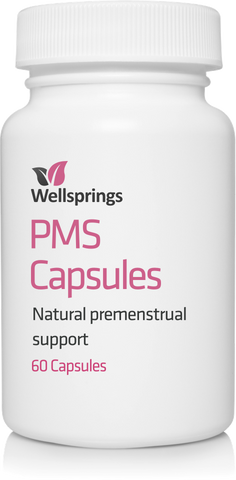 Wellsprings PMS Capsules contain a unique blend of natural ingredients for the relief of cramping, mood swings, insomnia and other premenstrual symptoms. Each jar contains 60 capsules.
£14.99
+ POSTAGE & PACKING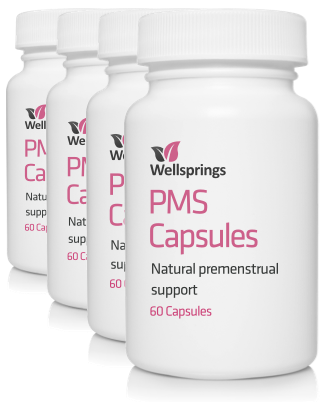 4 x 60 capsule jars of Wellsprings PMS Capsules. Great value – save almost £10 on the cost of 4 separate jars.
£49.99
+ POSTAGE & PACKING